Fuengirola, Costa del Sol Occidental, Malaga, Andalusia, Spain
For Sale
From €522,000 - New Build Villa
BOOK YOUR VILLA FOR JUST 3.300€
REFUNDABLE AMOUNT!
12 villas designed for your new lifestyle.
The beginning of this decade has been marked by a change in our lifestyle. We now seek comfort and tranquillity in a house that allows us to telework with a good garden. Living with the frenetic pace of a city seems to be a thing of the past.
For this reason, and after months of listening to our clients, we are presenting a project on a green plot in Fuengirola, in a quiet area only 1.8 kilometres from the sea.
12 villas will be built here, 8 of them with sea views, with floor areas between 210 m² and 268 m² and gardens of up to 225 m². All houses also include terraces of up to 120 m² and a parking space.
The plot has a south-west orientation so that your new villa will allow you to have a peaceful and relaxing view of the sunset.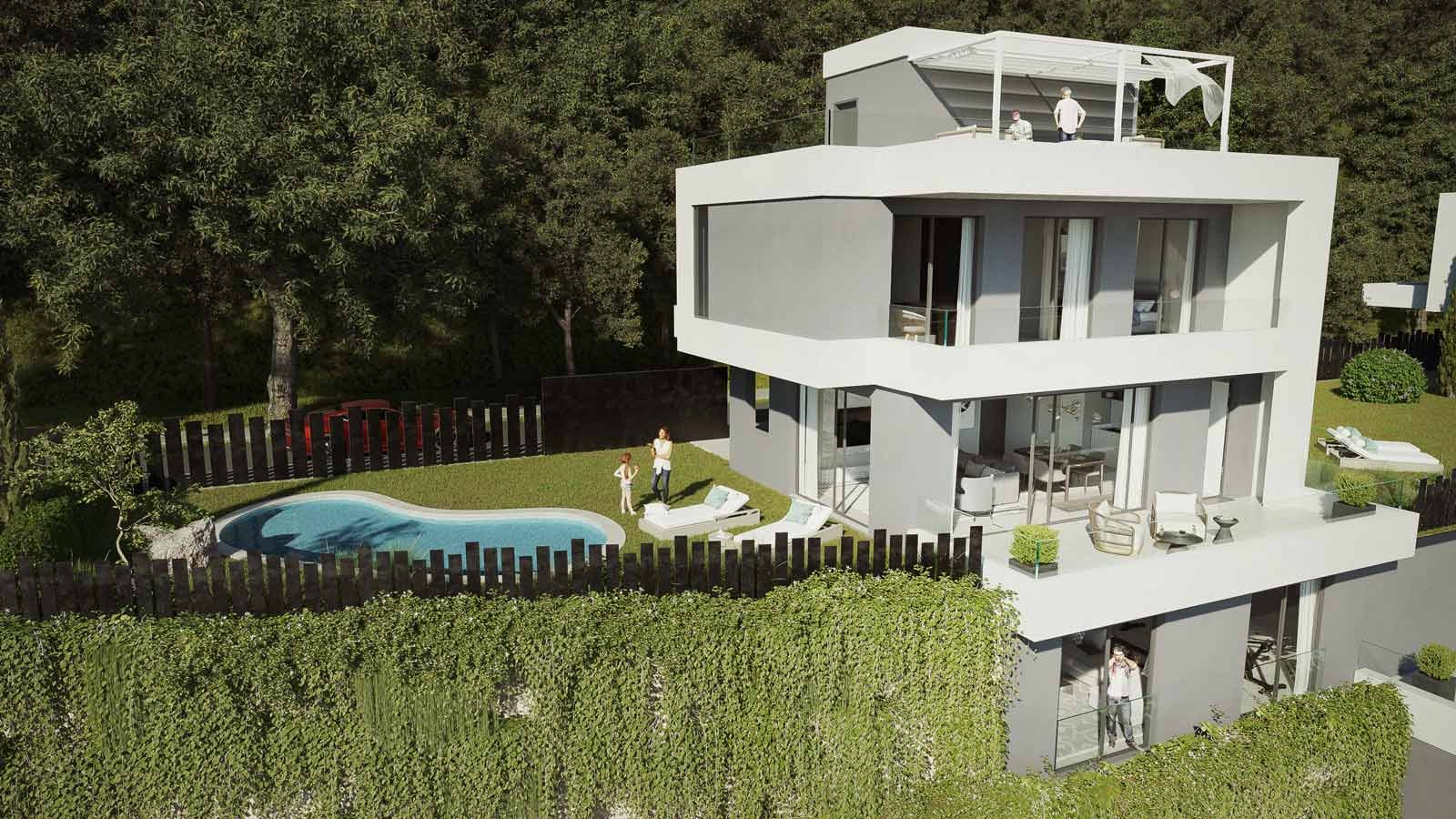 A project based on simplicity, flexibility, and savings.
Our team of architects has simplified these villas to the maximum, creating only two types of houses that vary in size.
Naturally, one of the highlights of this new development is its flexibility. Your house will be distributed over three floors that you can customise as you prefer. The clearest example of this concept is the basement, a space perfectly suited to be a play area, a gym, a chill-out area, or a storage zone. Our architects will work with a single aim: providing you with the ideal villa to fulfill your next life project.
Furthermore, it is worth noting that This cooperative development will be built with a formula that allows you to save up to 30% on the price compared to similar properties, and with full legal, technical, financial and fiscal benefits.
Finally, the connections to your new villa are unbeatable. Your Villa will be less than 5 minutes drive from international schools (public and private), 10 minutes from the centre of Fuengirola and 20 minutes drive from Malaga International Airport.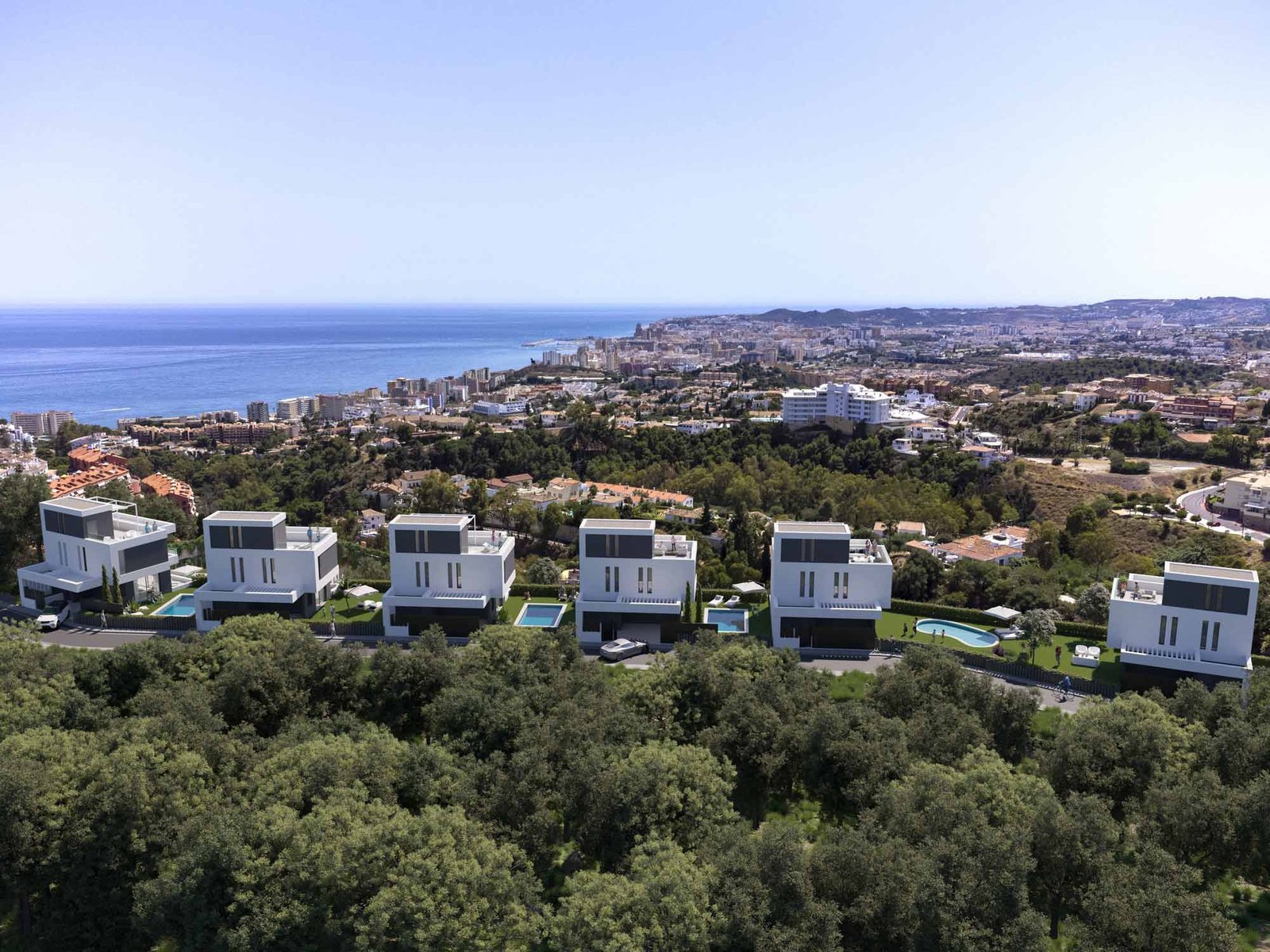 YOUR HOME AT COST PRICE
This project demonstrates that it is possible to find a property of these characteristics at an affordable price. The cooperative system, a historical model that is well established in Spain and the rest of Europe, will allow you to save around 20% on the final price of your home. We know that a home is the most important investment for a family. That is why, by joining a cooperative, you will enjoy all the technical, legal and fiscal guarantees and our personalised advice. Information and transparency are crucial for us, which is why you will receive regular, detailed and up-to-date project reports from our team, which has managed more than 4,000 cooperative homes through a unique, personalised customer service model. From the first visit to the handover of your home, you will always be accompanied by our sales, technical and management team to give you the peace of mind you need when buying your home.
THE PURCHASE PROCESS
1- Reservation
Payment of 3,300€ including VAT refundable and signature of the reservation contract
2- Contract
Drawing up the purchase contract and joining the cooperative
3- Construction
Payment of monthly fees during the construction period. Total payment: 25% of the house.
4- Delivery
Delivery of the house and signing the notary deed with the remaining payment: 75% of the