Fuengirola, Costa del Sol Occidental, Malaga, Andalusia, Spain
For Sale
€314,000 Starting price - New Build Apartment, New Build Penthouse
ESTIMATED COMPLETION DATE: SUMMER 2022
Tower new development (Fuengirola)
Tower in Fuengirola is an extraordinary residential complex, 116 splendid apartments and luxury penthouses with garage at 100 m from the sea. 1, 2 or 3 rooms, with modern and elegant design.
The houses are characterized by its natural light, open spaces and spacious stays, looking for the continuity of the interior with the large terraces or private gardens of the outside. Luxury Community with a lot of exclusive services for the owners, common areas to enjoy a resort-style living.
SEA VIEWS- PARKING INCLUDED – 2 BEDS FROM 314.000€
116 splendid luxury apartments and penthouses, with garage and storage room, only 100m from the sea.
It features 1, 2 or 3 bedroom apartments and their modern and smart design blends in harmoniously with its beautiful surroundings and large terraces.  The apartments stand out not only for its large rooms and open spaces, but also for making light its main character.
Tower provides a unique luxury experience that doesn't stop at your doorstep, discover the many services it offers exclusively to its residents.
Enjoy the luxury of resort-style living in your communal areas every day.
What better way to keep fit and active than in your own home gym?
Reaching your goals has never been easier thanks to the best and latest equipment and technology. Treadmills, elliptical and static bikes, weights, and touch screen machines with internet access and television so that you can stay connected even when working out.
Unwind with a cardio routine and toning exercises.
Sweat your stress away and feel good about yourself.
Tower has designed the perfect space to get together with friends and family, a place to indulge and feed your senses. Share recipes with your loved ones, show off your cooking skills or simply sit back and let a private chef do all the work booking thought your Tower App!
Tower offers a unique space ideal for you to work in a relaxed atmosphere and at your own pace.
The large windows truly bring the outdoors indoors, as they fill the space with natural daylight and offer views of a cosy garden; there is no better place to turn your ideas into reality.
Internet connection, work desks, meeting rooms.  Here you will find everything you need to make your work more convenient.
Share moments and experiences with other professionals and jump-start your project.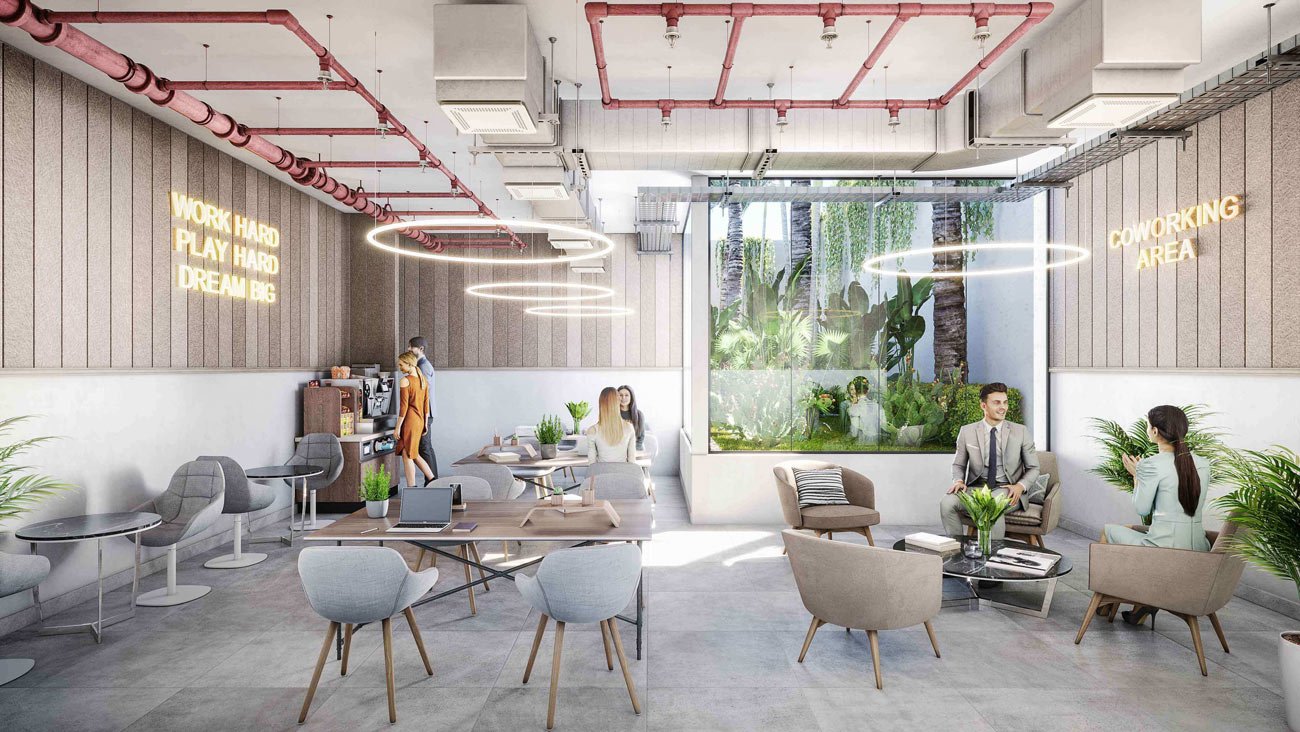 What better plan than staying in on a Sunday afternoon enjoying your favourite film?
Recreate the cinema experience in the comfort of your own home with wide screen TV, surround sound and incredibly comfy chairs. All you need to do is gram some popcorn!
The ultimate movie experience without having to leave the house.
Take your body, mind and spirit on a journey at your very own Spa.  Eliminate toxins.
Sauna, Turkish bath, Jacuzzi, whirlpool bath, relaxation zone and heated pool.
Jade Tower wants to bring back the original concept of thermal springs and the restful feeling that water provides through treatments such as: contrast showers (a Roman style hot-cold water therapy), water bubbling, Jacuzzi colour therapy and steam baths.
As part of the Tower community, using these services on a daily basis is a luxury you can now afford.
Mens sana in corpore sano is a motto worth living for, that is why Tower offers a fully equipped Fitness Studio so that you can practise yoga, pilates, meditation and many more activities whenever you like.
Sleep better, stress less and live longer in your very own fitness studio.
Book your class with the Tower App.
Live a Zen life at Tower.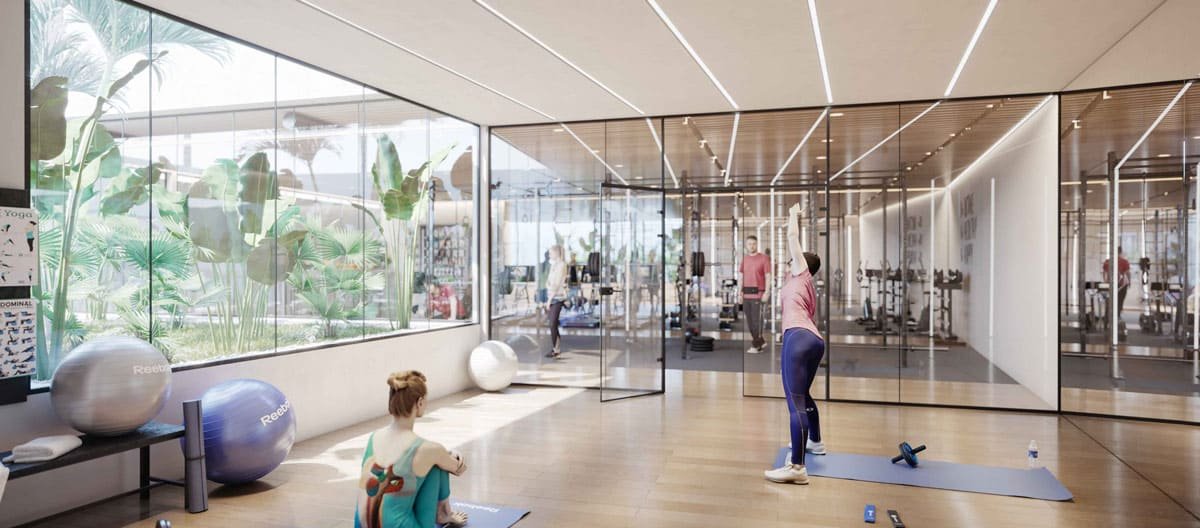 With more than 320 days of sun a year, why not enjoy the swimming pool all year long?
You will now be able to enjoy the sunshine even in cooler weather.
Take a refreshing dip in the saltwater pool, or lie back on a sun bed with a good book surrounded by spacious and well-kept gardens.