La Quinta, Benahavís, Costa del Sol Occidental, Malaga, Andalusia, 29670, Spain
For Sale
From €875,000 - New Build Apartment, New Build Penthouse, New Build Townhouse, New Build Villa
PROJECT DESCRIPTION
New 3-4 bedrooms penthouse with private pool and huge terrace in Real de la Quinta, Benahavis. The fourth project in the Real de La Quinta Residential Country Club Resort, this is the most ambitious to date. Enjoying an elevated position on a sloping hillside, it truly takes advantage of the natural contours to offer stunning apartments with spectacular, panoramic views across the Resort, the Lake and the coastline.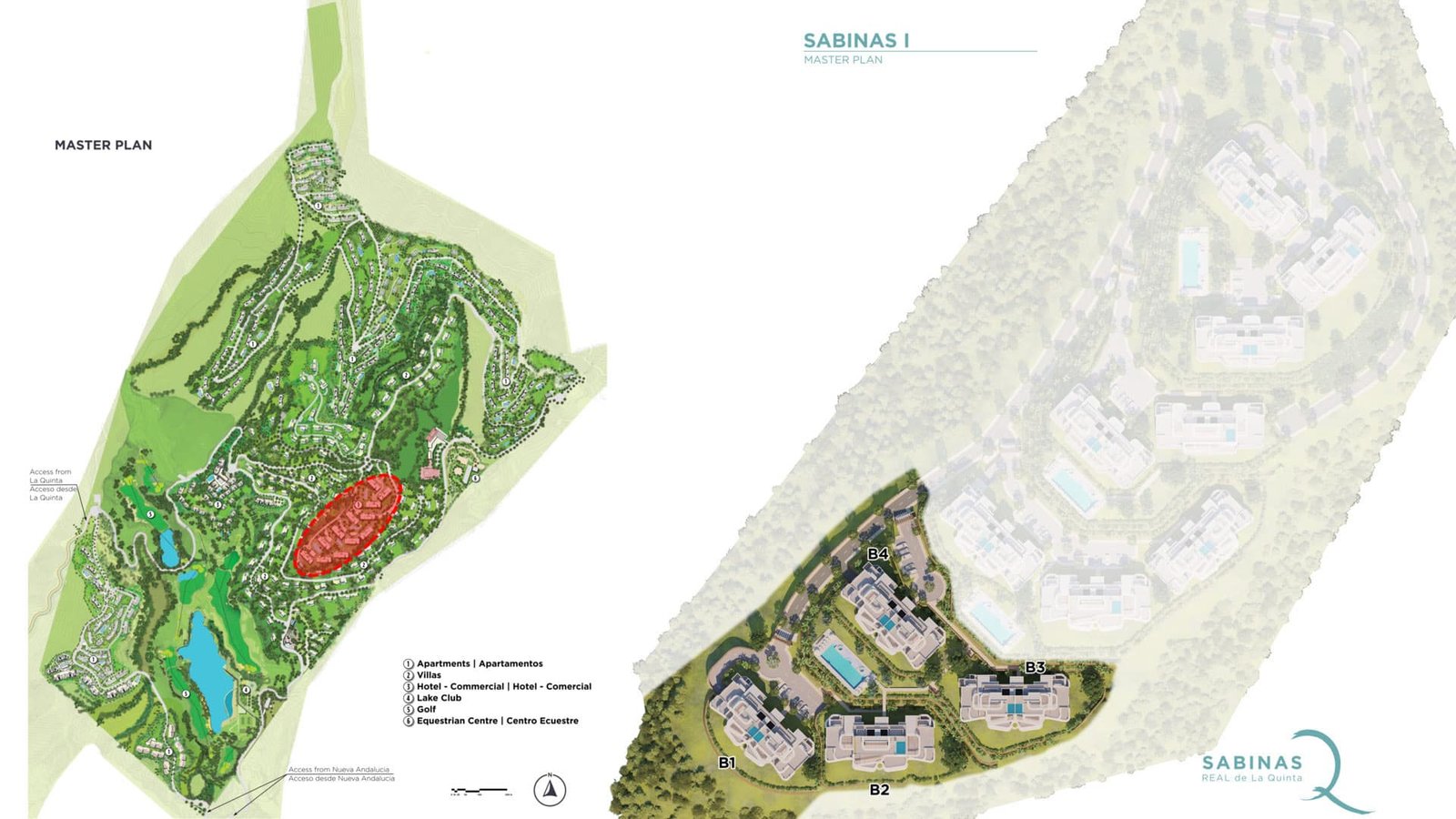 Architecturally it is a careful blend of contemporary design and traditional materials which subtly blurs the boundaries between the development and the nature within which it nestles. The construction of Sabinas is proposed in four phases, corresponding to the 4 distinct levels of the prime hillside position upon which it will sit.
Phase I will comprise 39 apartments distributed across 4 low rise buildings offering a combination of apartments 2, 3 and 4 bedrooms – ground floors with gardens – and penthouses designed to offer the advantages of single storey living coupled with rooftop solariums to allow for sun filled living at its very best.
Close to all the proposed features of the La Quinta Residential Country Club Resort, Sabinas will dominate the skyline. Real de La Quinta Residential Country Club Resort, a state-of-the-art lake club facility which includes a water sports lake, sandy beaches, restaurant, golf course, golf academy, tennis, paddle, swimming and a gymnasium. The community will also feature a luxury boutique hotel with spa and restaurant facilities.
When visiting the land of this project, one quickly has a double visual perception of great impact. To the South are the impressive panoramic views of the Mediterranean Sea, its light and the serenity of the coastal landscape; and to the North we are surrounded by the rocky mass of the mountains, which with their robustness and presence generate that extraordinary climate that we enjoy in this area, and among them, La Concha stands out in the background, whose presence makes us part of the spirit of the city of Marbella.
RESPONSIBLE DESIGN
We innovate based on sustainability and respect for the environment. Real de La Quinta is the first project in Spain that had been received the infrastructure planning certificate issued by BREEAM, the leading global sustainability assessment organization.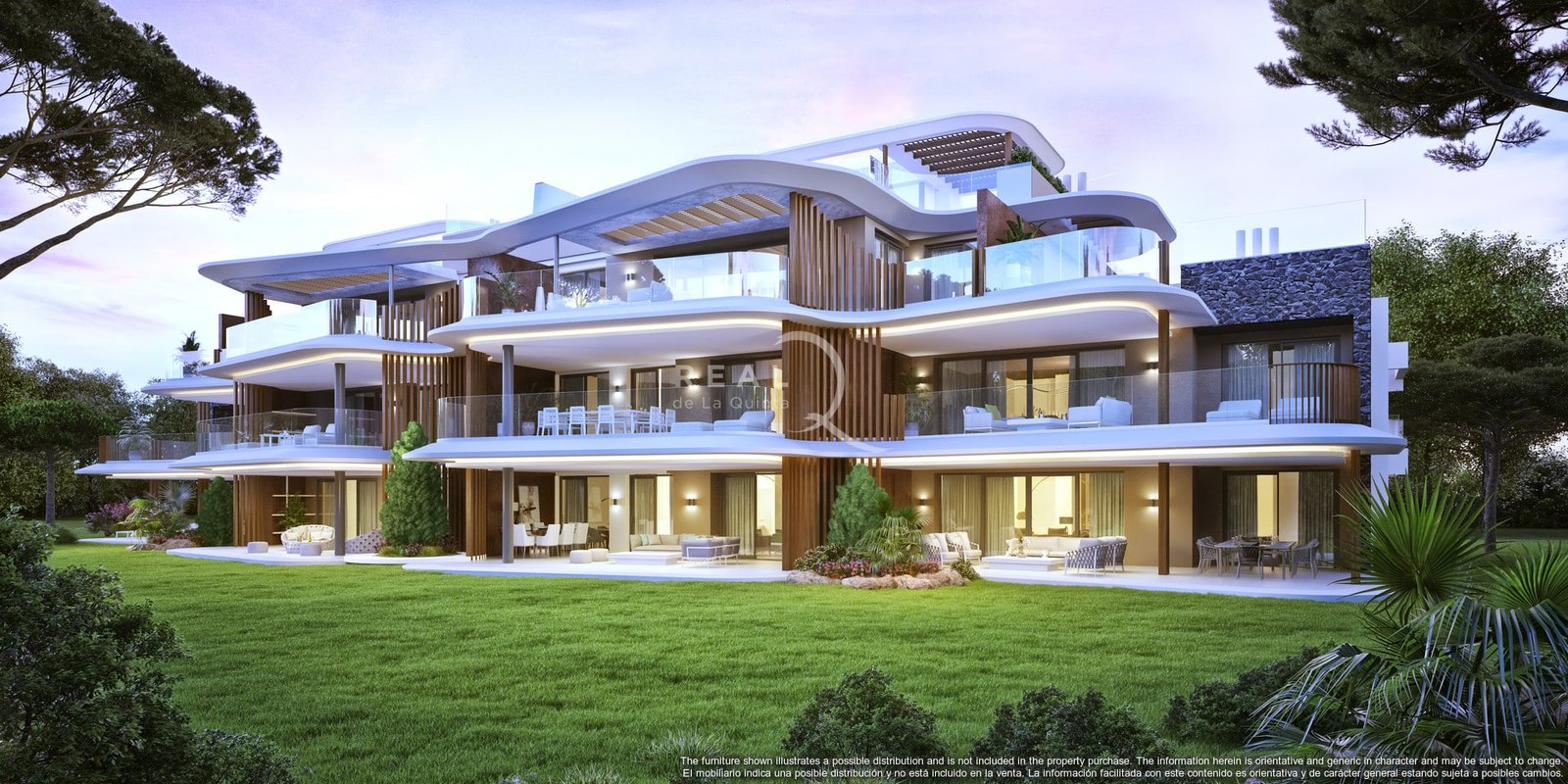 your REAL home
This product is characterised by the majority of the apartments having a solarium or garden and that, in their style and construction, they rest on stepped terraces reminiscent of the traditional rice terraces, allowing for the enjoyment of the best orientation and views.