Cancelada, Estepona, Costa del Sol Occidental, Malaga, Andalusia, 29689, Spain
For Sale
€300,000 Starting price - New Build Apartment, New Build Penthouse
Expected Completion Date, 1st quarter 2022.
A residential complex of 69 apartments with wide spaces and magnificent orientation that allows your home to be filled with natural light.  You will wake up every morning with fantastic Mediterranean sea views. The Costa del Sol's climate and its more than 300 days of sun will make you understand the real meaning of wellbeing.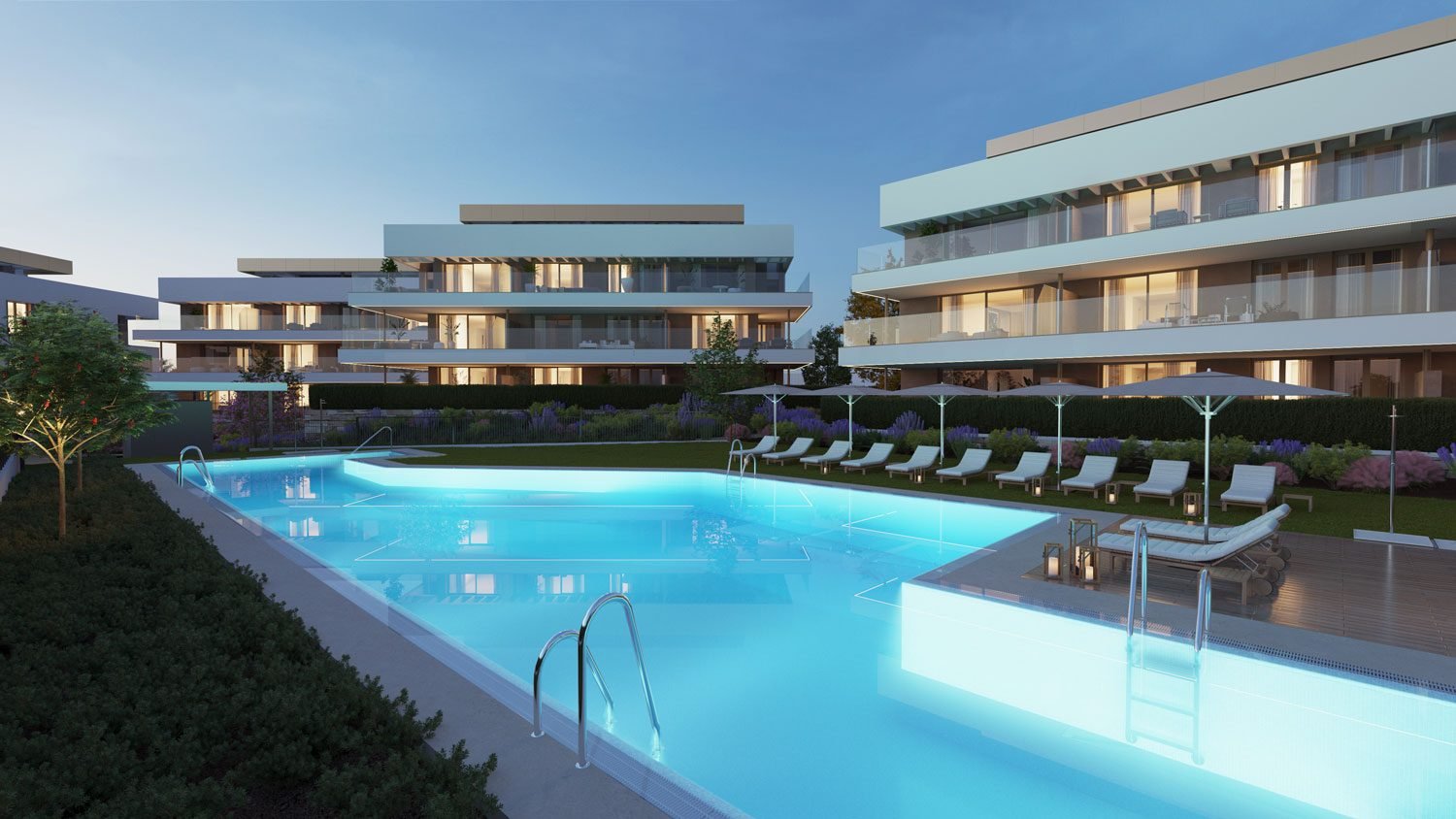 AREA
Listen to the symphony of Mediterranean wellbeing… Waking up every morning with panoramic sea views is a privilege in life. Just 1 km away from the beach and close to several golf courses.
The quick access to motorways will lead you to Estepona city center or Puerto Banús in 15 minutes.
OUTDOORS
You have the advantages of the Costa del Sol's microclimate to improve your quality of life, but also you can take care of your body and mind in both indoor and outdoor swimming pools, and gym.
Furthermore, all residents have access to the Club House, where you will also find a Spa and a bar to enjoy your spare time.
QUALITIES
Top-notch brands are used in this development Suites to create avant-garde design and highly durable spaces.
Aerothermal system, porcelanic floors and underfloor heating throughout the apartment to offer maximum comfort and wellbeing.