Calle Miño, Los Jaralez, Torre de Benagalbón, Rincón de la Victoria, La Axarquía, Malaga, Andalusia, 29738, Spain
For Sale
from €460,000 - New Build Apartment, New Build Penthouse, New Build Townhouse
This new development project offers a selection of modern townhouses in Rincón de la Victoria, Málaga.
These homes are designed with a focus on comfort, quality, and contemporary style.
Here are some additional details about the properties:
Layout: The townhouses typically feature 4 bedrooms and 3 bathrooms, providing ample space for families or individuals seeking a comfortable living environment. The layout includes a spacious living room, a fully equipped kitchen, and a dining area.
Interior design: The interior design of the homes is characterized by a modern and minimalist aesthetic, with clean lines and neutral colors. High-quality materials and finishes are used throughout, ensuring a luxurious and comfortable living experience.
Outdoor spaces: Each townhouse comes with a private terrace or garden, providing residents with their own outdoor space to enjoy the Mediterranean climate. Some properties also offer sea views, adding to the appeal of the development.
Communal areas: The development features a communal swimming pool, allowing residents to enjoy a refreshing dip during the warm summer months. There are also landscaped gardens and green spaces within the complex, providing a tranquil and relaxing environment.

Location:
This new development is situated in Rincón de la Victoria, a popular coastal town on the Costa del Sol.
The development is just a short drive from Málaga, offering easy access to the city's amenities and attractions. The town itself has a range of shops, restaurants, and leisure facilities, making it an ideal location for both permanent residents and holidaymakers.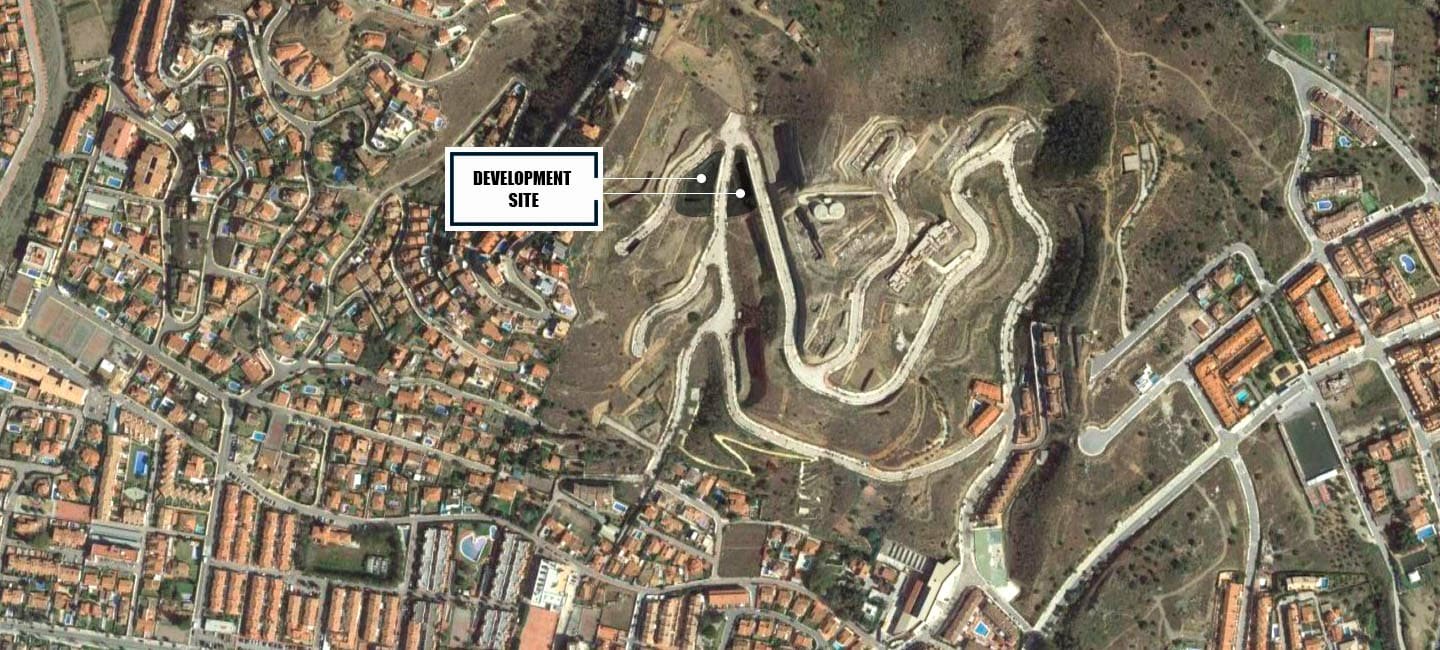 Customization options:
The developer, offers customization options for the properties, allowing you to tailor your home to your specific needs and preferences.
This includes the choice of finishes, materials, and layout modifications.
Some key features of this project include:
3-4-bedroom homes
Spacious living areas, contemporary design, and high-quality finishes
Sea views
Swimming pool
Terrace