Benagalbón, Rincón de la Victoria, La Axarquía, Malaga, Andalusia, 29738, Spain
For Sale
from €286,000 - New Build Apartment, New Build Penthouse
Description:
2-3 BEDROOM APARTMENTS in Rincón de la Victoria. From the endless terraces of the New Development, the simple passing of the day becomes a spectacle. This residential complex is where architecture and nature blend together to create a unique space.
Status:
Works Initiated 2023
Architects: Maíz and Diaz, a prestigious studio known for some of the best projects on the Costa del Sol.
Typology:
Light-filled 2 and 3-bedroom homes with large terraces.
First floor apartments with private garden.
Penthouses with panoramic solariums.
Inspiration: Inspired by the tranquility and spirituality of the Indonesian islands, New Development perfectly represents the commitment to create a multipurpose home, capable of becoming the center of your family life. Its ample spaces, careful distribution, and large terraces allow residents to enjoy nature from any corner of their home. This is extended in the communal areas, which include complete leisure, sports, and relaxation equipment.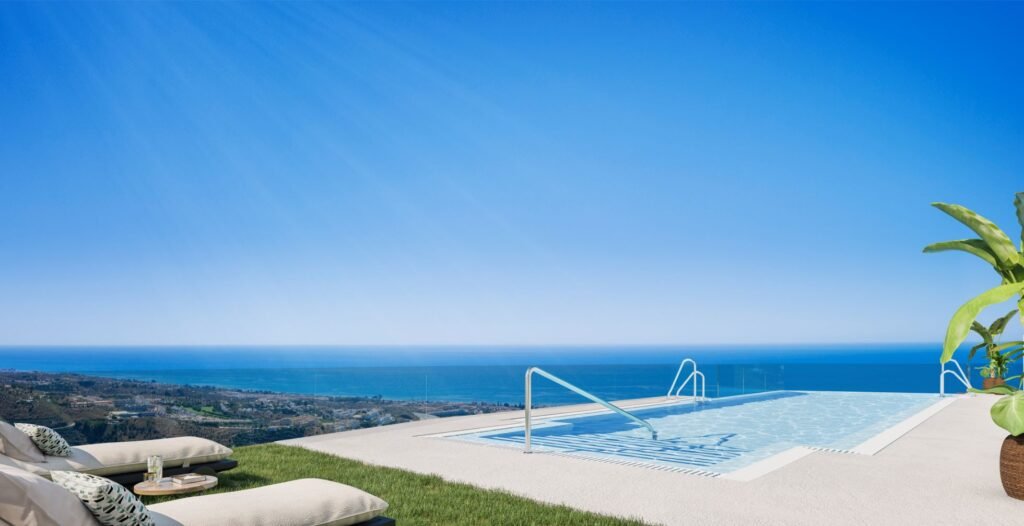 Exterior: The design is a transversal element of the project, where every detail, from the aesthetic to the practical, is part of a whole.
Interior: With the landscape as a backdrop, the interiors of New Development open to the horizon of the coast of Malaga, incorporating it into each space. Its large terraces allow residents to enjoy their home during any season.
Surroundings: New Development occupies a privileged position on a promontory overlooking an extensive natural landscape. The Sierra Bermeja mountain range provides an extraordinary mountain scenery, while the outline of the Bay of Malaga offers a perfect Mediterranean panorama.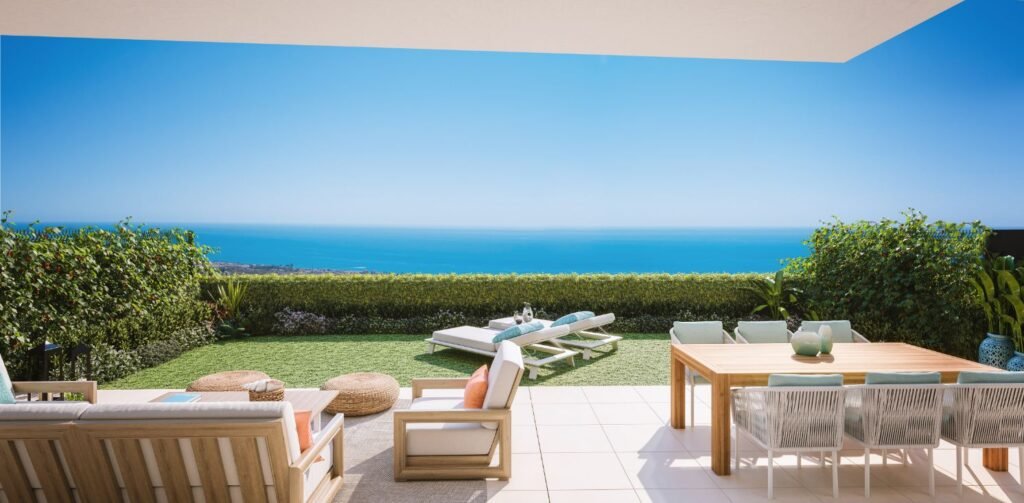 Communal Areas: Swimming in the New Development pool is like floating over the horizon. Located on the hillside that crowns the development, its views extend unobstructed, both inland and towards the coast.
Architectural Vision: To maximize its extraordinary location, the architects Maíz y Díaz arranged the buildings linearly on the viewpoint of La Zenaida. The buildings and their wide terraces emerge as strata of the mountain itself.
Location: Rincón de la Victoria offers a unique way to experience the Costa del Sol. It remains outside the hustle and bustle but is close to essential amenities. It combines the best of the sea and mountains, being just 20 minutes from the center of Malaga and 30 minutes from the international airport. The area also boasts golf courses, beaches, and nature spots.
Transport: Thanks to its privileged access to the A-7, New Development is less than 20 minutes from Malaga International Airport.
PAYMENT PLAN
6.000 € (VAT INCLUDED)
DOWNPAYMENT
RESERVATION
35% + VAT
2nd PAYMENT
PRIVATE CONTRACT
(-DOWNPAYMENT)
65% + vat
3rd PAYMENT
PUBLIC WRITING