Cancelada, Estepona, Costa del Sol Occidental, Malaga, Andalusia, 29689, Spain
For Sale
From €162,000 - New Build Apartment, New Build Penthouse
DESCRIPTION:
These new apartments in Estepona are part of a very well connected project with the center of Estepona and where you can enjoy all kinds of services such as schools and pharmacies, and also a wide range of leisure and entertainment such as shopping centers and cinemas.
Besides, these apartments stand out for its location, as it is surrounded by a magnificent golf course such as the La Resina golf club and it is close to the beach.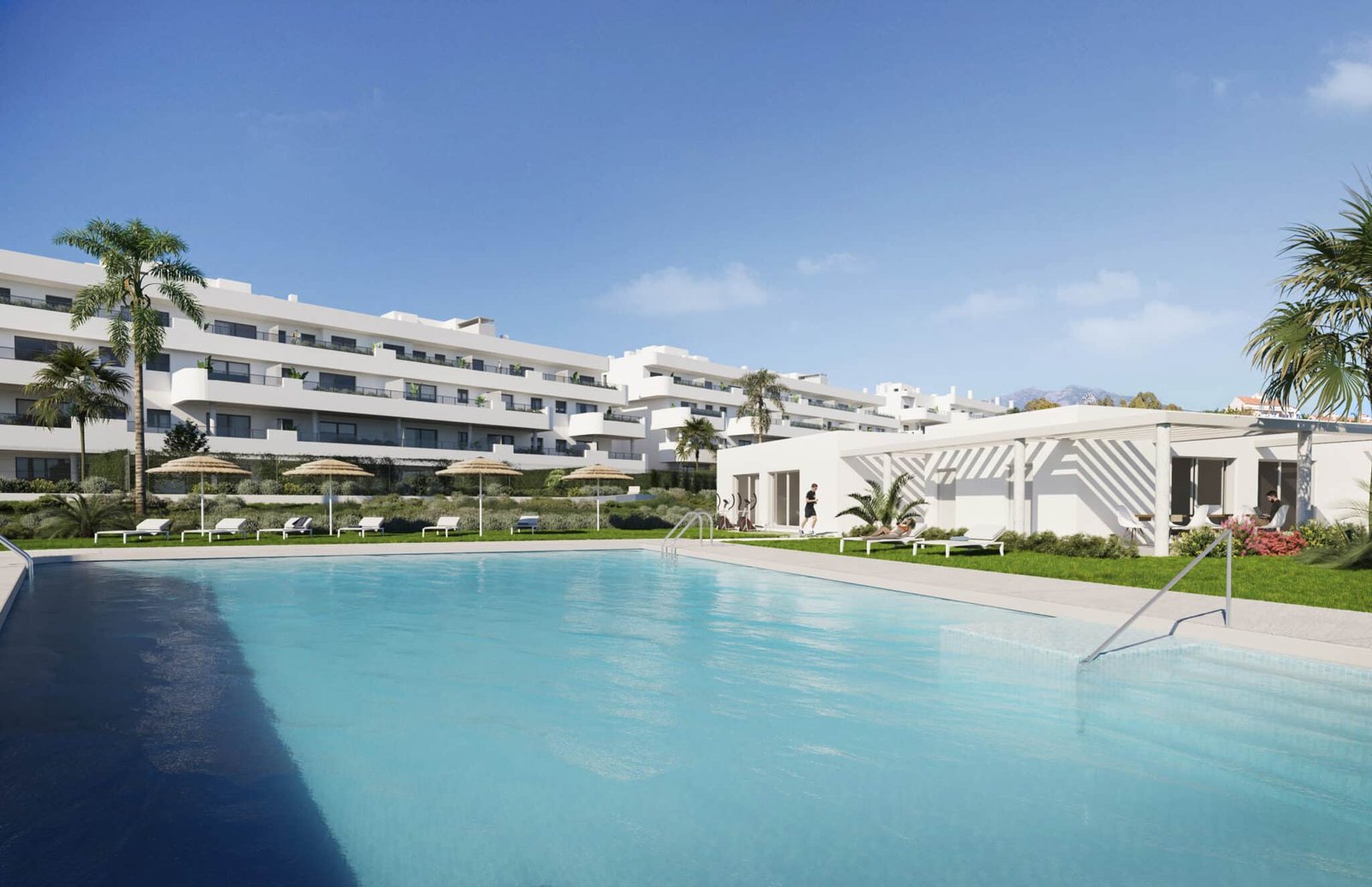 It offers a wide variety of typologies as it has 1-bedroom studios and 2- and 3-bedroom flats. All homes include a garage and storage room.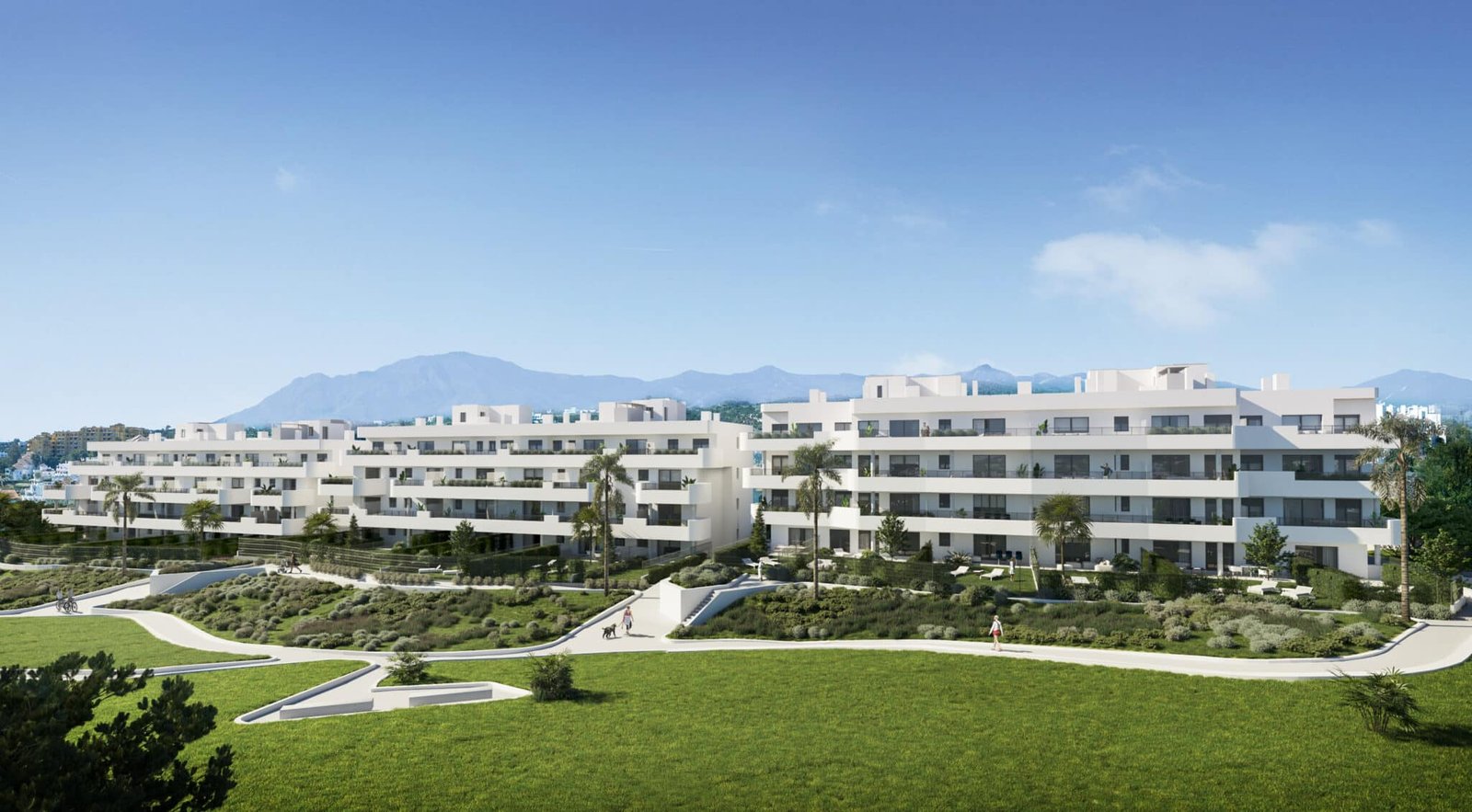 LOCATION
This new development is located on Calle Archidona and surrounds all kinds of services such as banks, schools, pharmacies, as well as wide range of leisure and cultural activities such as La Resina golf club, shopping centres, cinemas, etc. This promotion has easy access to the main comunication routes such as the A-7 Mediterranean Highway, the former N-340, wich can later link with the AP-7 Highway, which allows a fast route with Estepona and Marbella.