Calle Miño, Los Jaralez, Torre de Benagalbón, Rincón de la Victoria, La Axarquía, Malaga, Andalusia, 29738, Spain
For Sale
from €283,000 - New Build Apartment, New Build Penthouse
This exclusive new development offers an unparalleled living experience with terraces and captivating sea views that greet you every morning, showcasing the beauty of the Mediterranean horizon. The project consists of a collection of 41 thoughtfully designed dwellings, ranging from 1-, 2-, and 3-bedroom units, all facing south and southeast to maximize natural light and offer breathtaking vistas.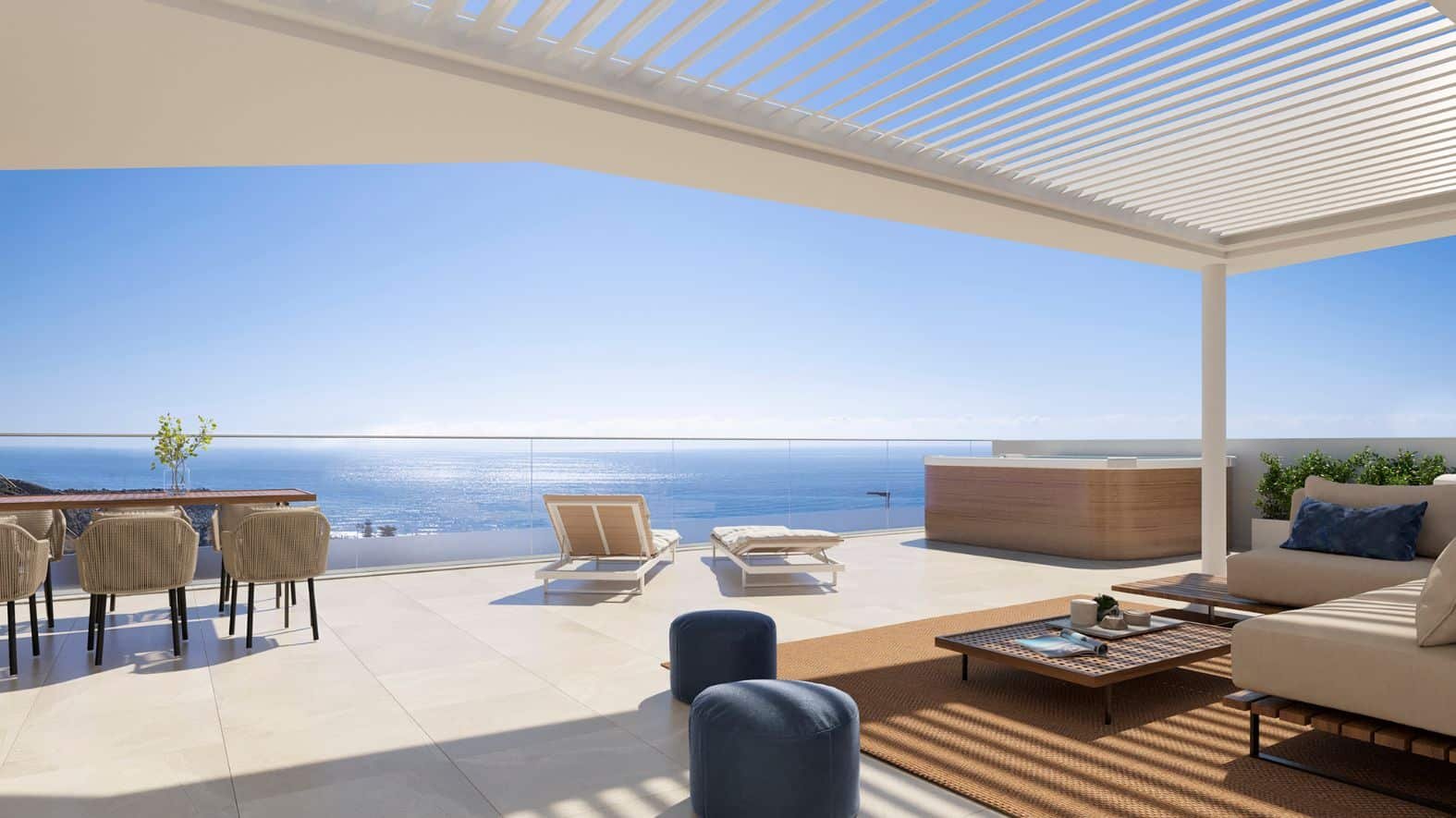 To ensure utmost convenience, the new project provides garage parking and boxroom storage facilities. The community features meticulously landscaped gardens, creating a serene ambiance, along with a comfortable swimming pool where residents can unwind and rejuvenate while enjoying panoramic views of the sea. The seamless integration of indoor and outdoor spaces allows residents to immerse themselves in the natural surroundings, while still enjoying the privacy and exclusivity they desire. This unique enclave captures the essence of a Mediterranean lifestyle.
The exceptional location of this new development offers direct access to major road links connecting to Malaga city, including the AVE high-speed railway station, Malaga airport, and various essential services. It ensures easy and convenient travel to key destinations within Spain, as well as convenient options for international travel.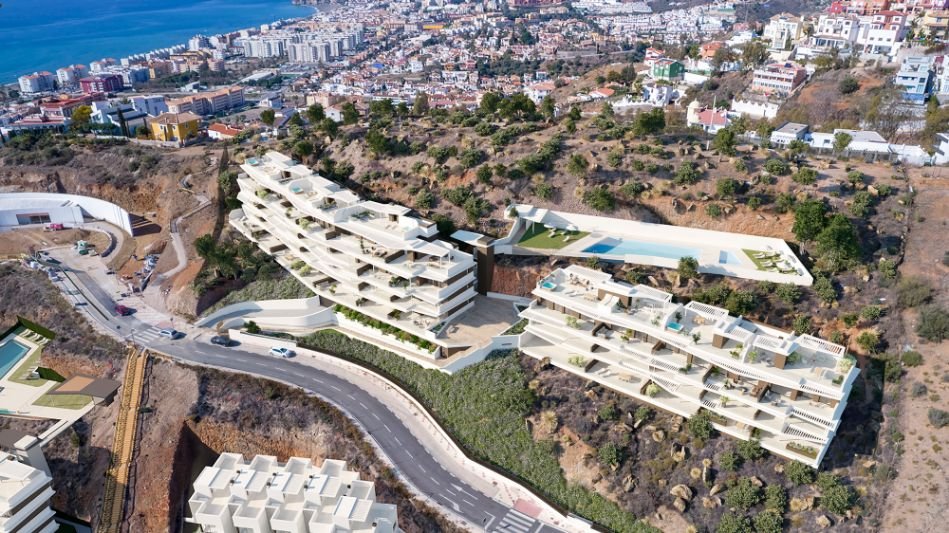 In summary, this prestigious new project presents a remarkable opportunity to experience luxurious living, breathtaking views, and convenient access to amenities and transportation. It is a beautifully designed enclave facing the Mediterranean Sea, offering an unparalleled living experience.
Here are the main features of the new development:
Exclusive collection of 41 dwellings with terraces and captivating sea views
Dwellings include 1-, 2-, and 3-bedroom units
South- and southeast-facing orientation to maximize sunlight
Garage parking and boxroom storage for convenience
Meticulously landscaped gardens
Comfortable swimming pool with panoramic sea views
Seamless integration of indoor and outdoor spaces
Privacy and exclusivity emphasized
Exceptional location with direct access to road links
Close proximity to Malaga city, AVE high-speed railway station, and Malaga airport
Convenient travel options to key points in Spain and international destinations
These features combine to create an extraordinary living experience in this new development, offering stunning views, luxurious amenities, and convenient connectivity.